All the withdrawal requests need to be placed from the My Account dashboard. Below are the steps to place a withdrawal request in FYERS:
1. Go to My Account (If you've already logged in to FYERS Web then you'll automatically be logged in) and click on 'Funds' tab: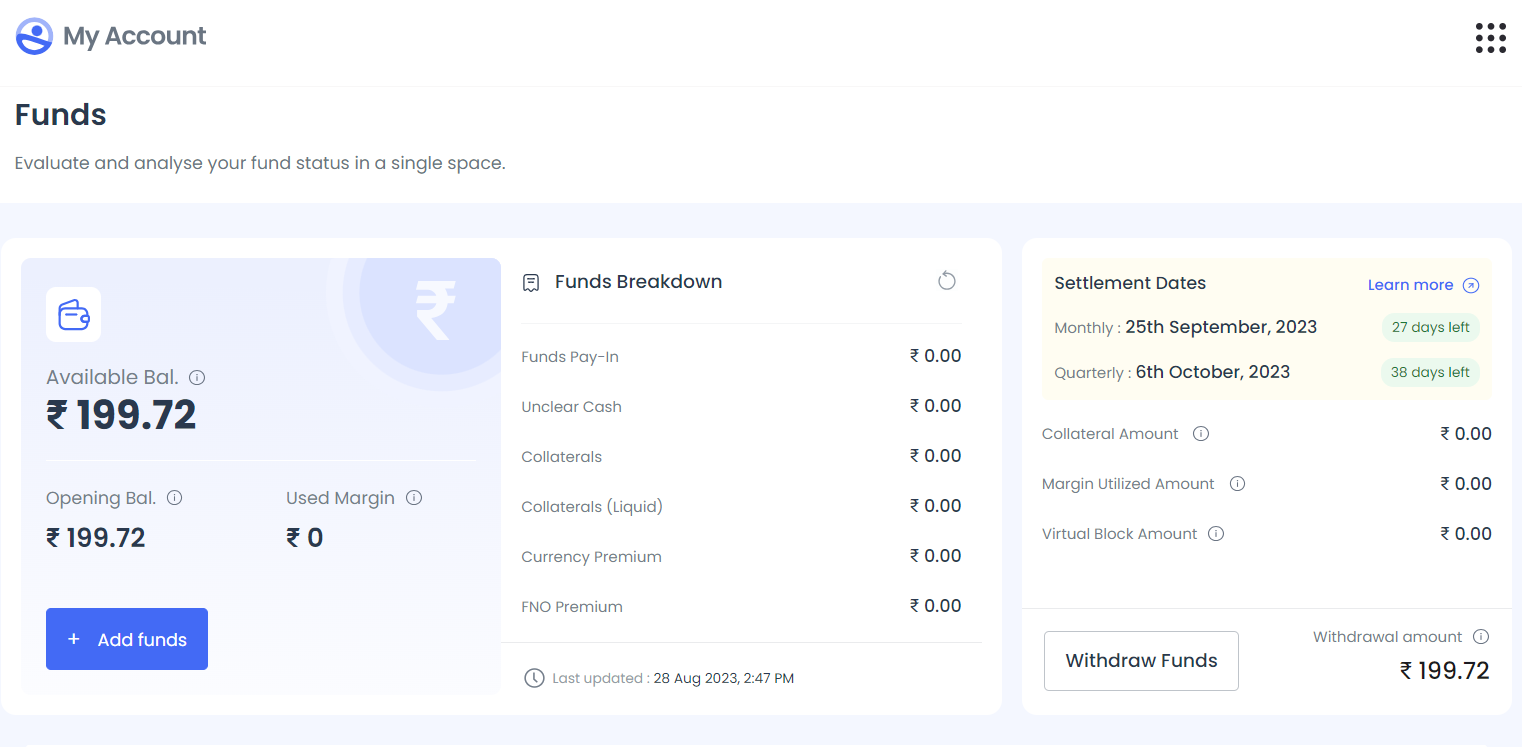 2. Click on 'Withdraw Funds', you will get a pop-up on the right side of the page. Enter the amount you wish to withdraw, select your bank account and click on 'Place Withdrawal Request.'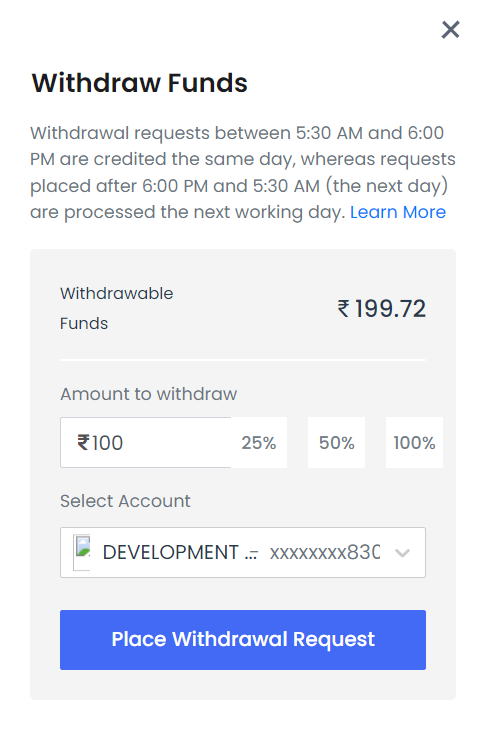 3. Once you click on 'Confirm Withdrawal', your withdrawal request will be placed successfully:


4. You can check out the status of your withdrawal request under 'Withdrawal History.'


Withdrawal timings and funds:
Requests placed between 5:30 AM and 6:00 PM will be credited by end of the same day, unless you have any open commodity positions/orders in the MCX segment. In that case, your requests will be credited on the next trading day.




Requests placed between 6:00 PM (Previous Day) and 5:30 AM (Next Day) will be credited by 04:00 PM (Next Day) to your registered bank account.




You can only place withdrawal request up to an amount shown under 'Withdrawal Amount.'
Note
: Please note that withdrawal requests will not be processed on weekends (i.e., Saturdays and Sundays), trading holidays, and clearing/settlement holidays.