What is the procedure to apply for OFS in FYERS?
You can bid for the companies that go for Offer For Sale (OFS) through FYERS. The procedure to apply for OFS is as below:
Go to FYERS OFS portal and login using your FYERS credentials as shown in the image below: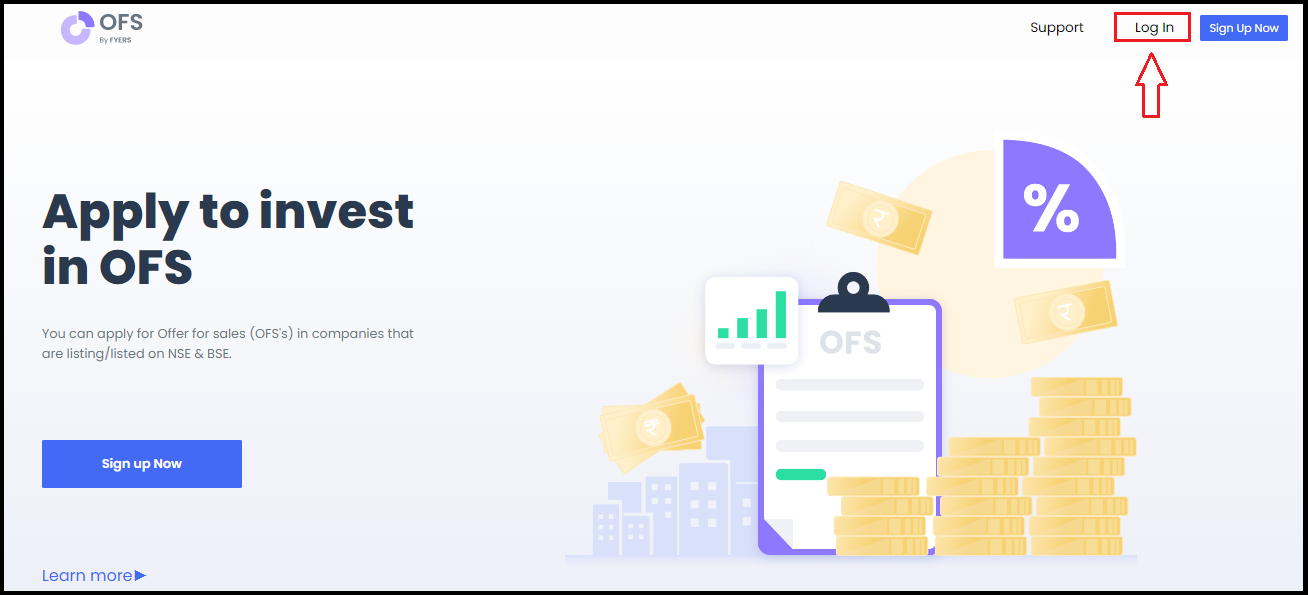 Scroll down, and you will be able to view all the ongoing OFS. Click on the company you want to bid on as displayed below: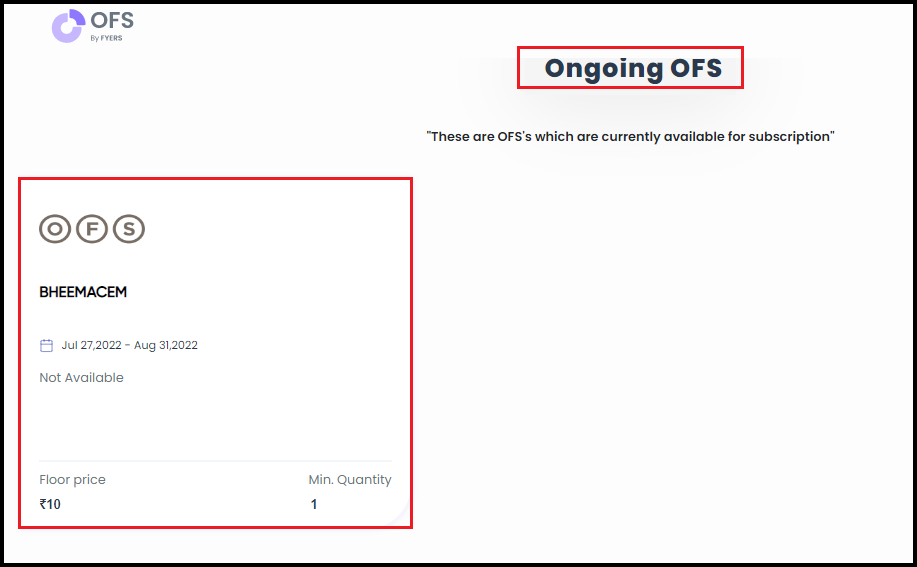 Go through the details, such as the minimum bid quantity, price, etc., and click on 'Apply Now.'

Enter the blank fields such as Quantity, Price, DP ID, and tick the checkbox 'I hereby verify all the details filled are correct.' Once the fields are filled, click on 'Apply Now.'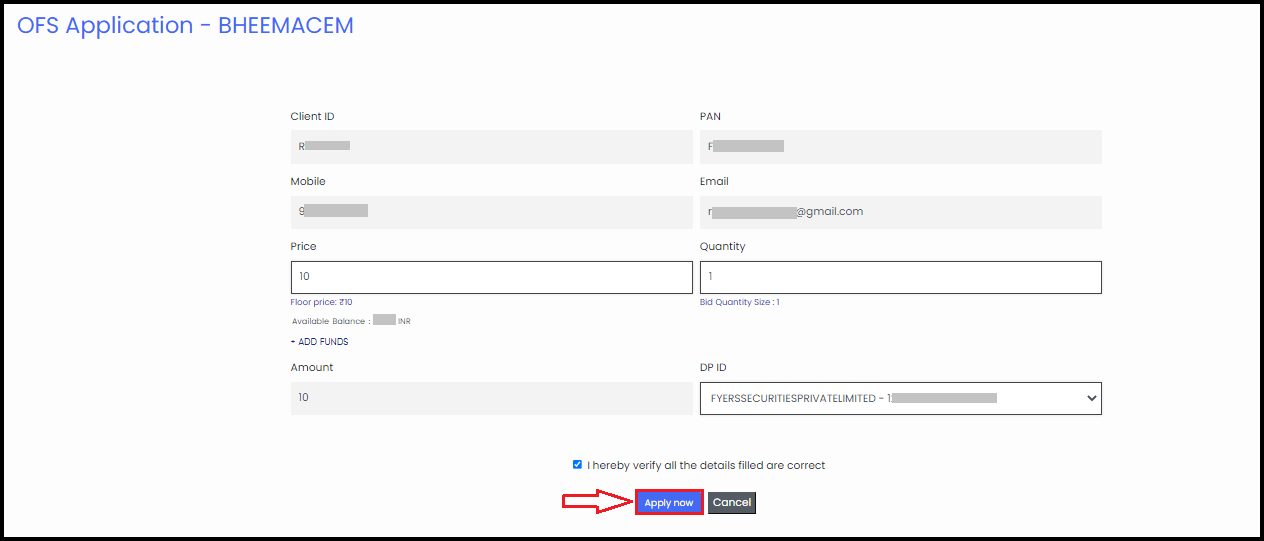 Note
: You must make sure that you've sufficient funds in your trading account. If you do not have sufficient balance, kindly click on Add Funds to infuse the same.
The order will be placed successfully, and the order status will show 'Inprocess' as shown below:


Once approved, the shares allotted will be credited to your Demat on relevant dates.
Related Articles

Can I apply for OFS in FYERS?

Yes, you can apply for an Offer For Sale (OFS) through FYERS. For the procedure to apply for OFS, refer to this article.

Can I Pre-Apply for an IPO in Fyers?

Yes, you can pre-apply for an IPO in Fyers well in advance. The procedure to do so is as below: 1. Login to Fyers IPO portal (If you've already logged in to FYERS Web, you'll automatically be logged in). 2. Click on 'View Details' of the IPO you ...

Can a retail investor apply for OFS?

Yes, any Indian citizen who has a Demat account with a brokerage registered with the exchange/s can apply for Offer For Sale (OFS) issues.

How can I apply for IPO using FYERS Demat account?

​You can apply for ongoing IPOs using FYERS Demat account through our IPO Portal (UPI) or any Netbanking using ASBA mechanism. Kindly remember that an IPO can be placed directly through the FYERS IPO Portal using UPI ASBA. For more details on how to ...

How to apply for LIC IPO as a policy holder?

LIC policyholders have been reserved up to 10% of the total issue. If you're a policyholder in LIC and wish to apply for the IPO, you're required to link your PAN to your LIC policy (refer to this blog). Once the details are updated, you'll be ...