You can open a Demat account with FYERS by following these simple steps:

Visit
https://open-account.fyers.in/
and enter your email id and mobile number. This page is common for both resident individual and NRI. After entering the details, click on CONTINUE and you will receive an OTP on your mobile.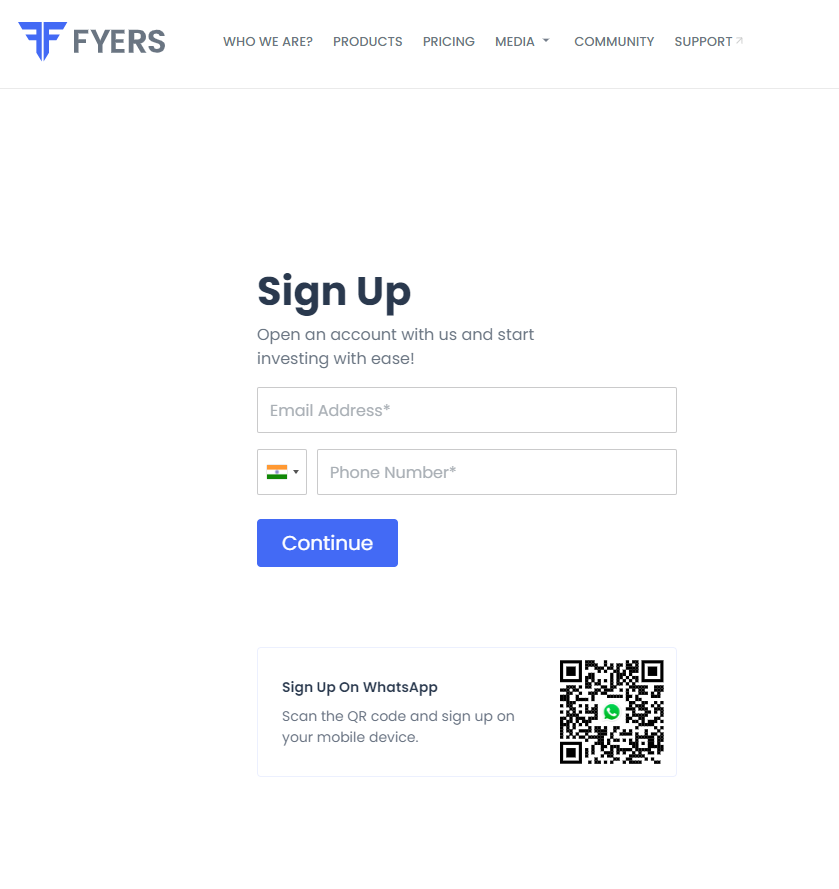 Enter the OTP to verify your identity and proceed to the next screen, where you can choose the type of account you want to open based on your preference.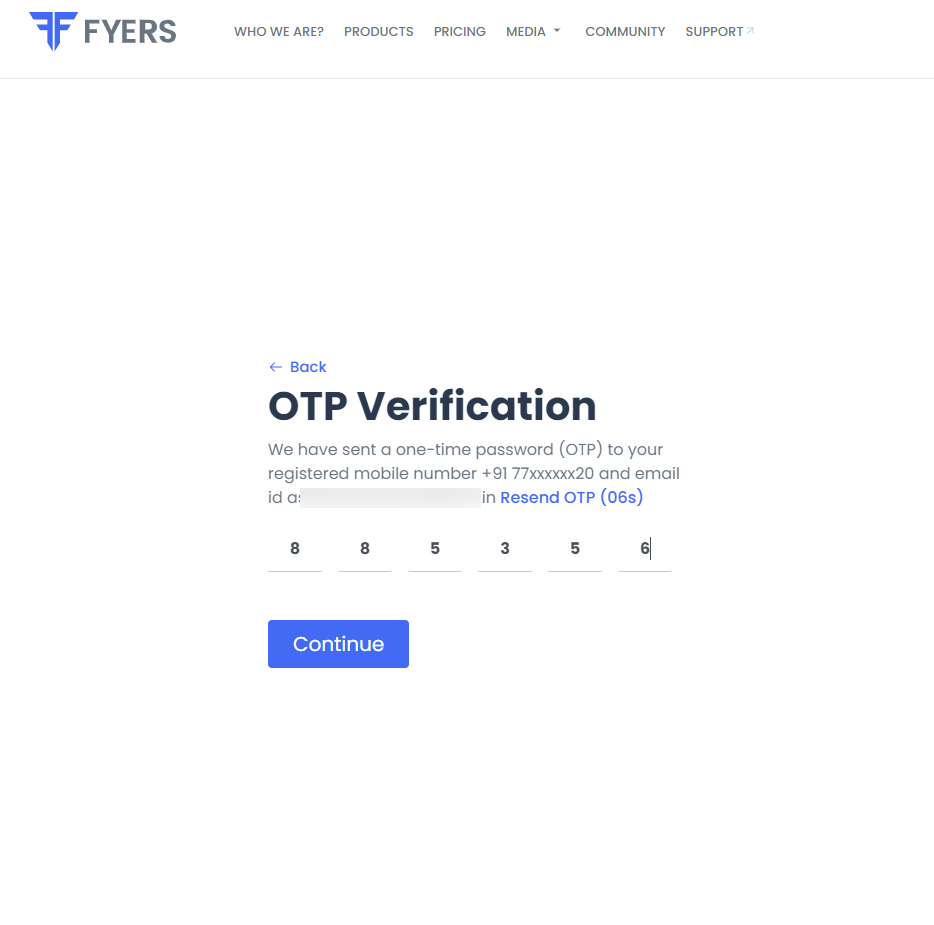 You will see a list of required documents for opening an account with FYERS. Make sure you have them ready before you continue.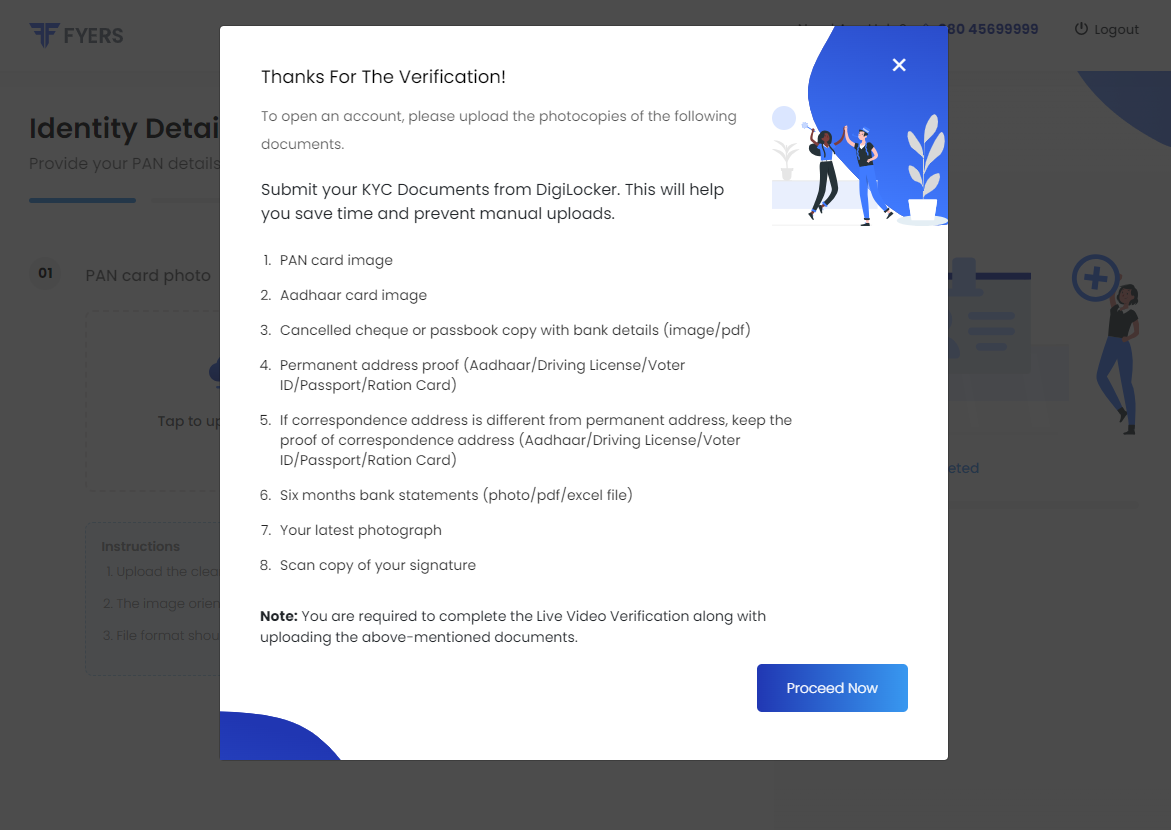 On the next screen, you will be asked to provide your PAN details. You can either upload an image of your PAN card or fetch it from digilocker. If you don't have a digilocker account, you can create one as per Digilocker workflow.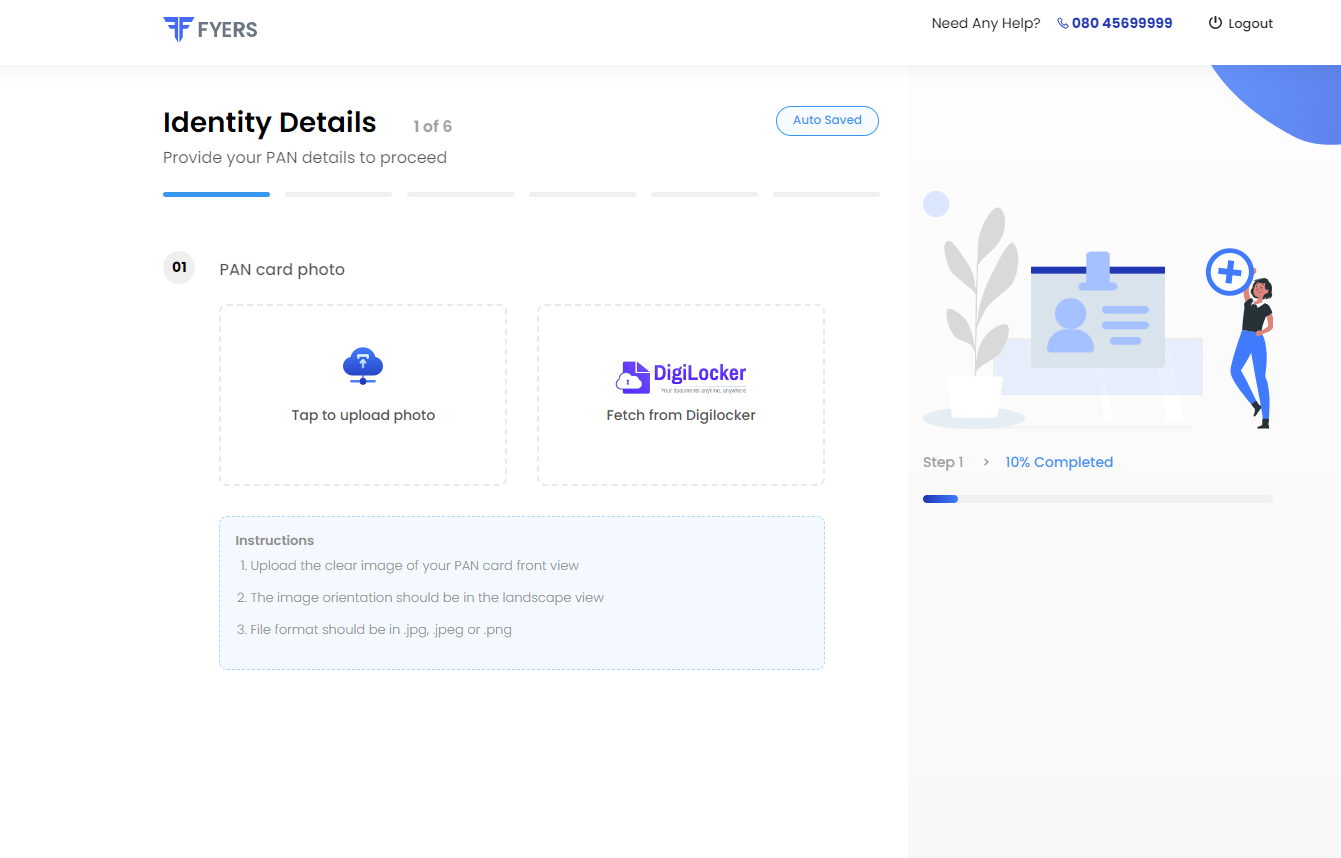 To make the process easier, we will prompt you to fetch your PAN and AADHAAR from digilocker if we find them there. You can also choose to upload an image of your address proof on the next screen.


Once we fetch your PAN details, we will check them in the KRA database and if you are KRA compliant, we will only ask for your mother's name.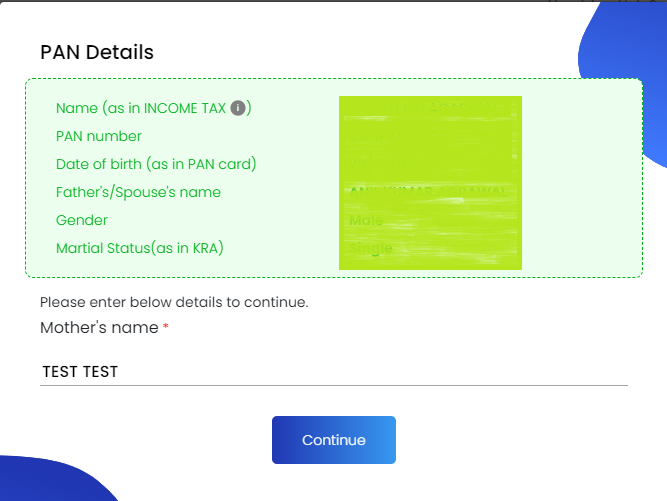 On the next screen, you will be asked to provide your bank details, such as IFSC code and account number. We will try to fetch the bank and branch information from the IFSC code and deposit 1Re to your account to validate it. If this fails, you will need to upload a proof of your bank account.
Next, you can choose the segments that you want to activate for trading. For derivative segments, you will need to upload a financial proof as well.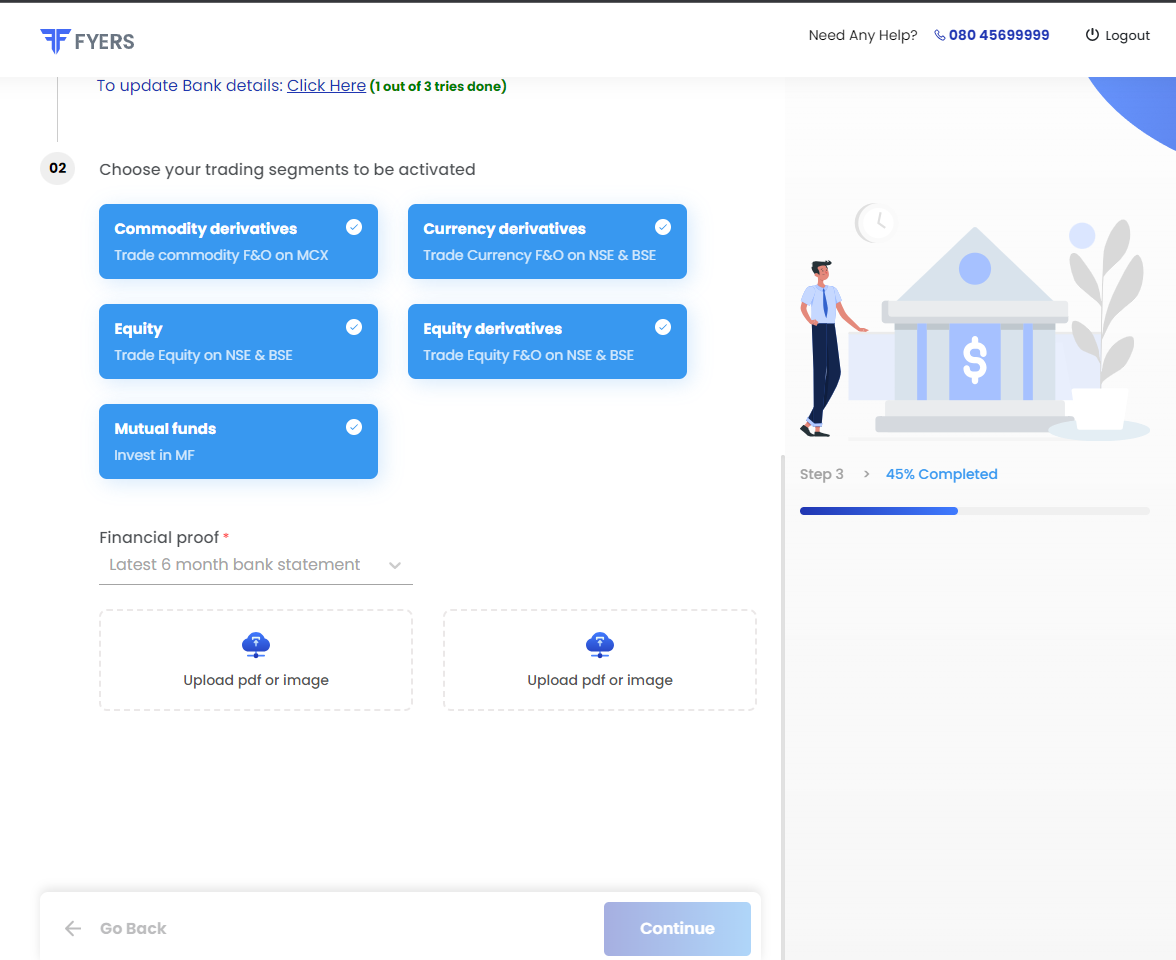 You will also need to provide some additional information, such as your occupation, annual income, etc.

After that, you can declare a nominee for your account. You can either opt out or provide the nominee details.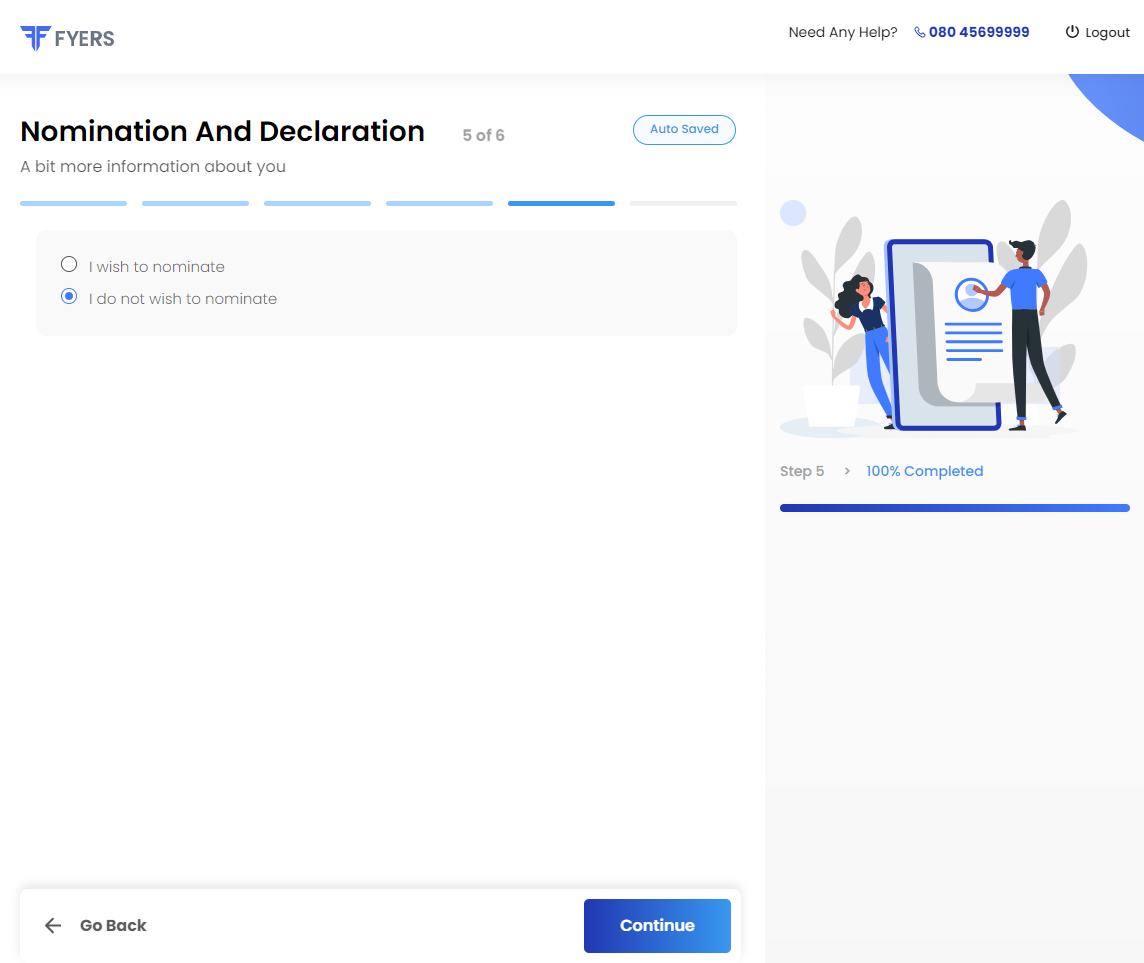 The last step before e-signing is to complete the In Person Verification (IPV). You will need to click a live selfie and upload an image of your signature. If you are not verified by KRA or your documents are not from Digilocker, you will also need to record a small video of yourself.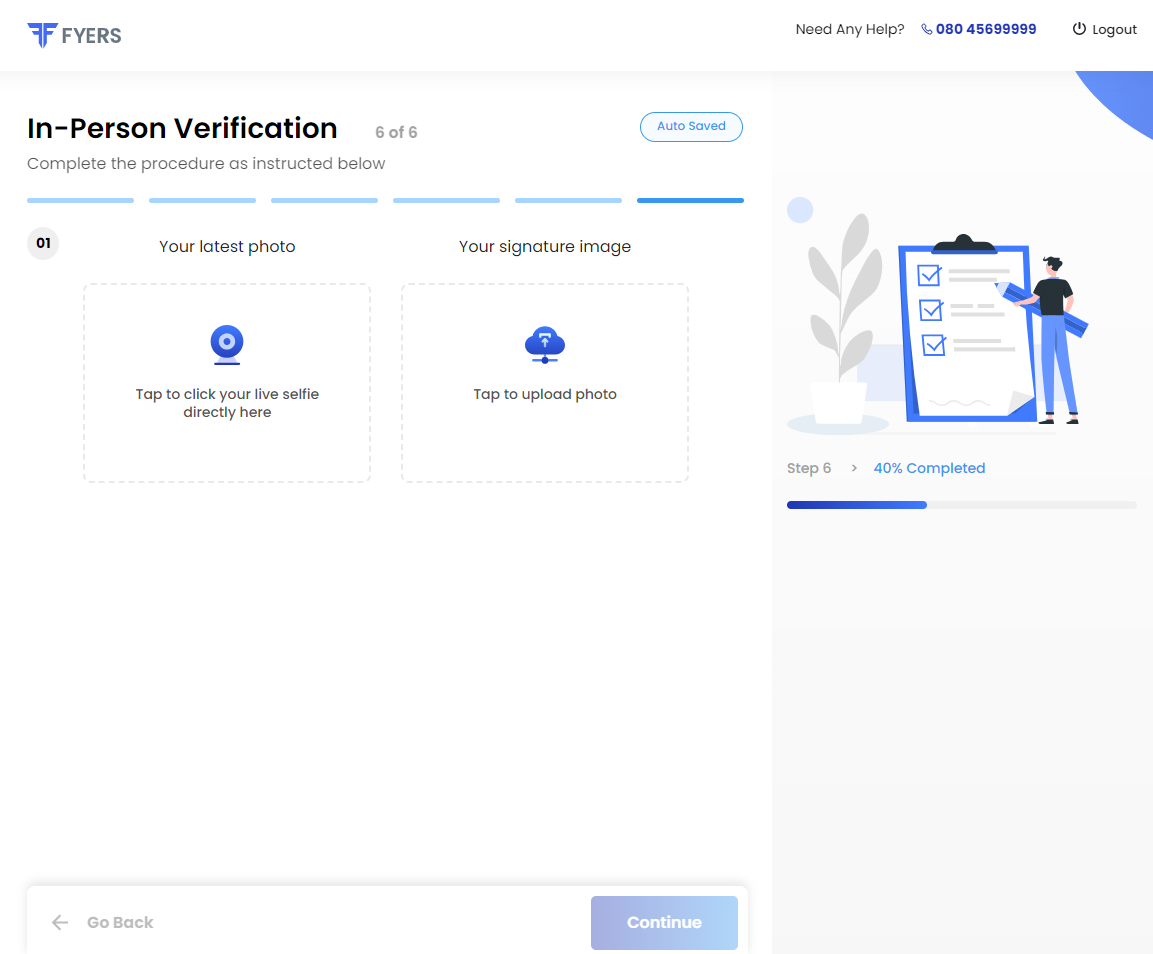 Finally, you can review all the details that you have entered and edit them if needed. Then, you can e-sign the document and submit it for verification. Your account opening process will start and we will send your details to the exchanges and depositories for activation.