What is the hide order window in Fyers?
The hide order window feature has been incorporated to help you minimize the order panel without losing your modifications and check out other charts of scrips.
For Instance, you wish to place a Buy cover order at the market in GAIL as displayed in the image below: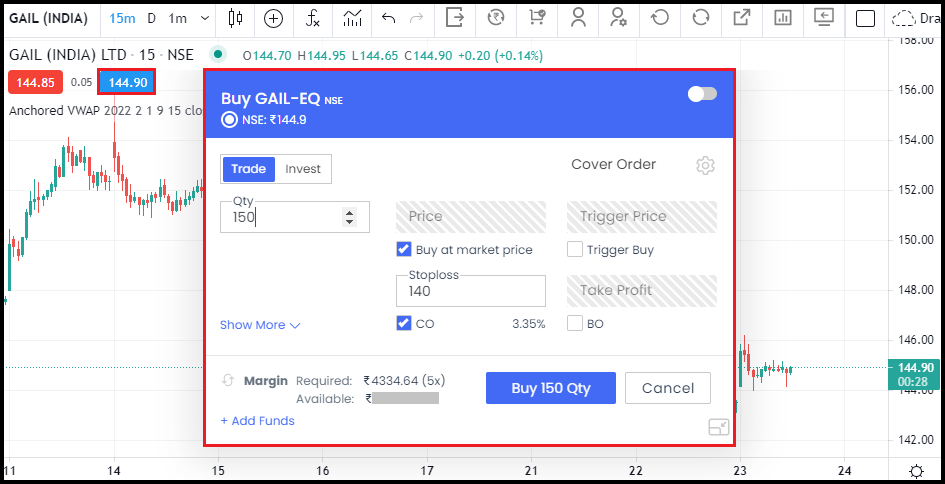 However, suppose you decide to explore more options. You can minimize the order panel by clicking on the 'Hide order window' option on the bottom right corner instead of canceling the order panel.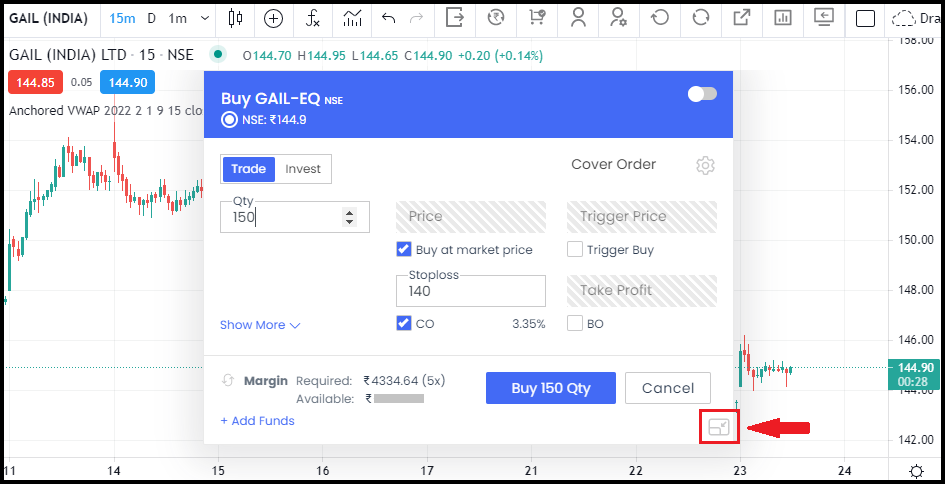 Later, when clicked on the blue icon, the order panel of GAIL will pop up with the same modifications made earlier.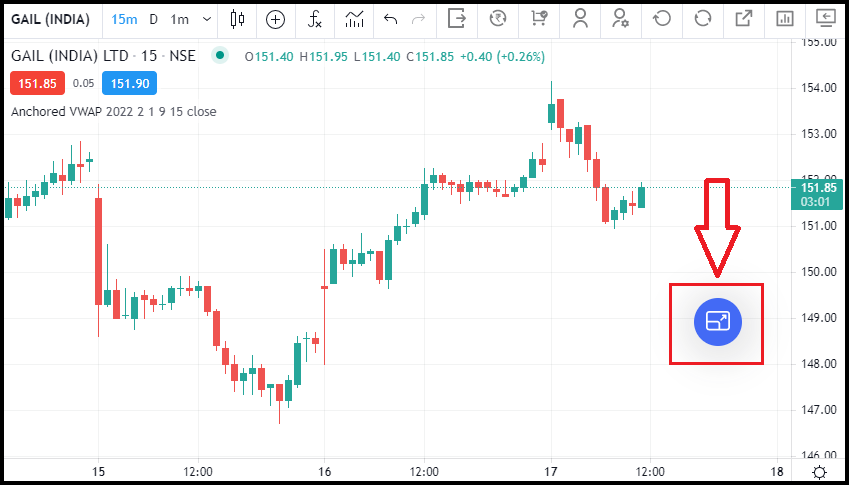 This could help you place the order effortlessly with a single click.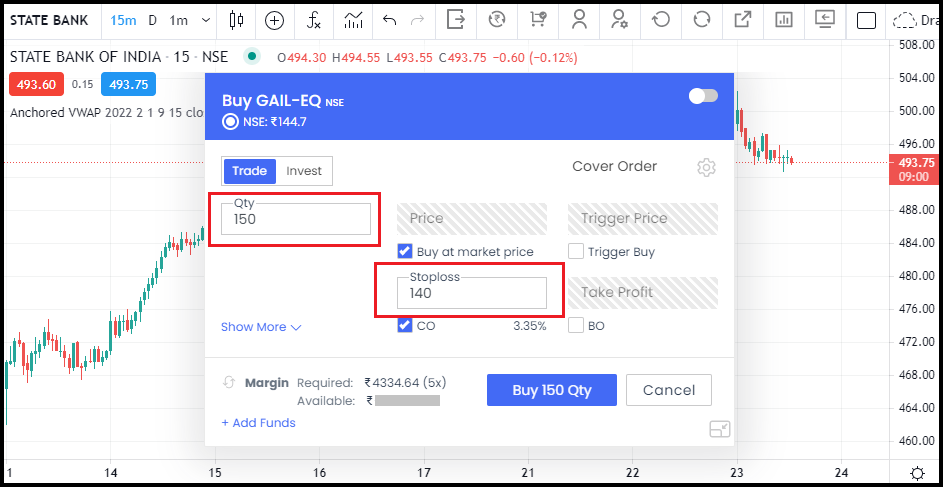 Related Articles

What is position sizing in the new order window?

The position sizing function will help you auto-fill the quantity based on the percentage entered and the availability of margin. For instance, Mr. Joshua, a client of Fyers, has a balance of ₹1,00,000 in his trading account, and his trading pattern ...

How to place Bracket Order in FYERS?

A bracket order is an intraday order which is one of the trending products in the capital markets. It helps you manage your risk and trade efficiently. You can place a bracket order in FYERS and keep a check on your trades on the charts effortlessly. ...

How to place Cover Order in the New Order Window?

A cover order is an intraday order in which 2 orders are placed together i.e., the initial order (Long/Short) and a stop-loss order. It helps you manage your risk as there is a stop-loss that keeps you away from incurring any major losses. ​Go ...

How to place a market order on FYERS Web?

A market order is placed to buy or sell stocks and investments at the best available price in the market at a particular time. You can place a market order in Fyers, effortlessly: 1. Go to the scrip you wish to place an order in and click on the Blue ...

How to place trigger order/stop-loss market order in Fyers Web?

Trigger order (previously known as Stop order or Stop-loss market order) is placed at a particular price. The Buy trigger orders are to be placed above the current market price, and Sell orders are to be placed below the current market price. In ...