What are alerts in the order panel?
The alerts option in the order window has been introduced to keep a check on your trading patterns and risk management. There are four options for setting alerts, namely:
Price

Stop-loss

Value

Max Loss
Price: In this box, you need to enter the percentage of the LTP, where you'll get a message once you try to place the order above or below the set percentage. This feature further helps to discipline your trading methods.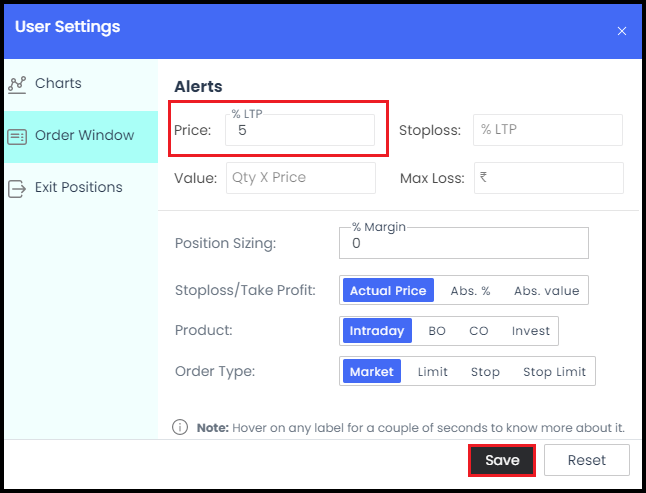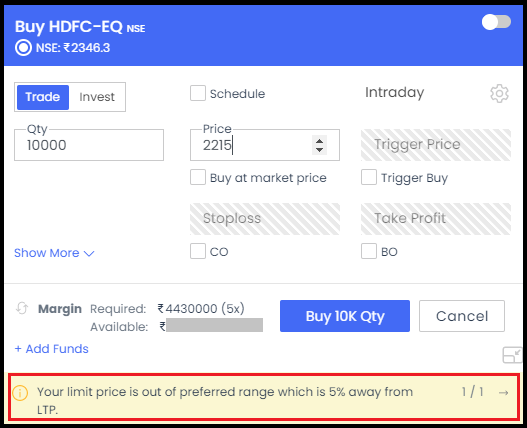 Stop-loss: In this box, you need to enter the percentage of stop-loss, where you'll be notified once you try to place the order with the stop loss above the set percentage.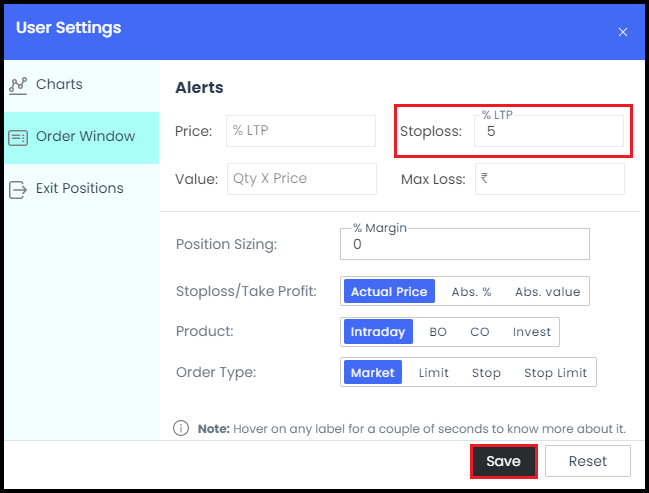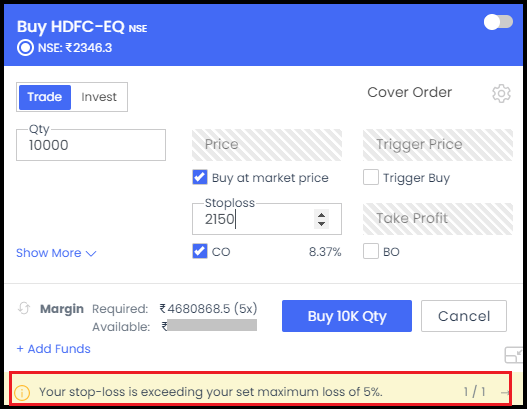 Value: Here, you need to enter the max value per order. You'll be notified once the order value crosses the max value entered in the alerts. This function will help you manage your trades effectively.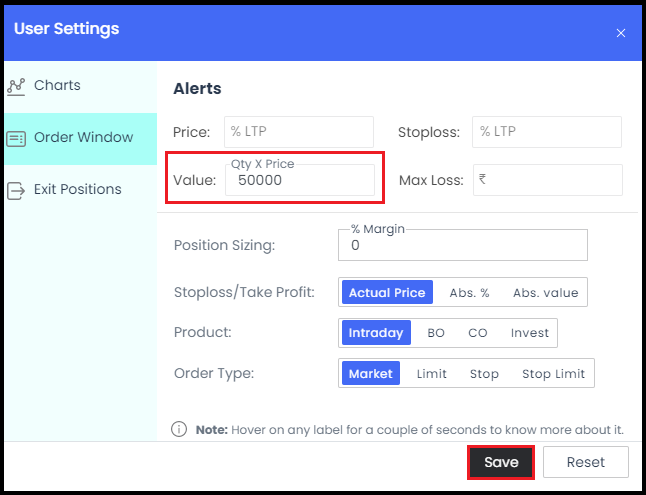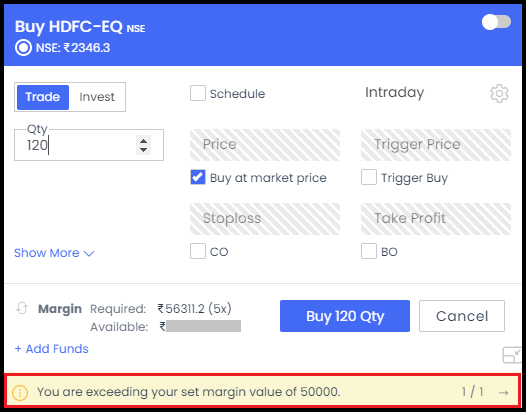 Max Loss: Similar to the Stop-loss function, you'll be notified when your order crosses the max loss amount set in the alerts.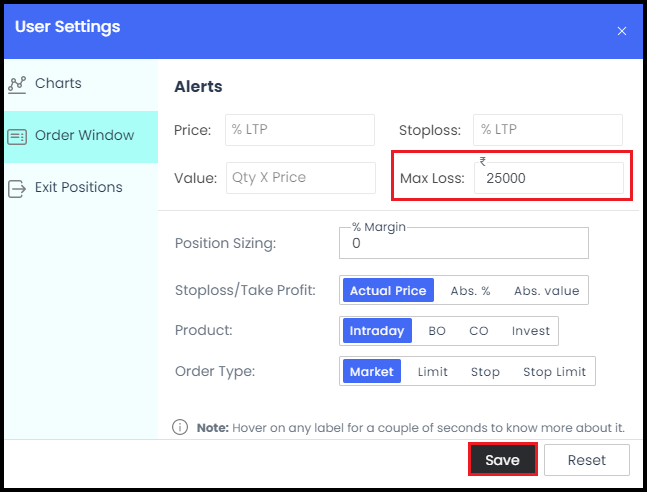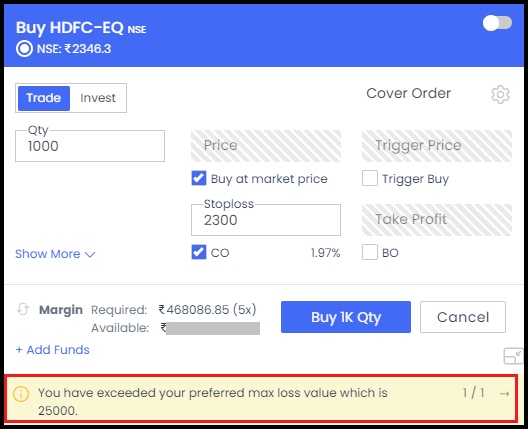 Related Articles

How does the basket order option work in the order panel?

The basket order feature under the order panel is incorporated for ease of adding scrips to the basket or creating new baskets. All you have to do is go to the desired scrip, open the order panel, click on show more and enable the option of 'Basket ...

What is product and order in the user settings of the order panel?

The product and order type function helps you to preset your preferences. Product type includes Intraday, BO, CO, and Invest, whereas Order type includes Market, Limit, Trigger, and Trigger Limit. This feature has been incorporated into the New Order ...

How to place Cover Order in the New Order Window?

A cover order is an intraday order in which 2 orders are placed together i.e., the initial order (Long/Short) and a stop-loss order. It helps you manage your risk as there is a stop-loss that keeps you away from incurring any major losses. ​Go ...

What is the difference between Trade and Invest in the order panel?

'Trade' option is nothing but Intraday where the Buy and Sell-side of the transactions happen on the same day. Trade is divided into 3 sub-categories: Intraday Cover Order (CO) Bracket Order (BO) 'Invest' option is for taking an overnight position ...

What is the hide order window in Fyers?

The hide order window feature has been incorporated to help you minimize the order panel without losing your modifications and check out other charts of scrips. For Instance, you wish to place a Buy cover order at the market in GAIL as displayed in ...