How to place Cover Order in the New Order Window?
A cover order is an intraday order in which 2 orders are placed together i.e., the initial order (Long/Short) and a stop-loss order. It helps you manage your risk as there is a stop-loss that keeps you away from incurring any major losses.

​Go through the below steps to know how to place the Cover Order:

Click on the Buy option of the Buy/Sell Panel > Tick the checkbox 'CO' > Select the type of order as per your preference (i.e., Market/Limit) > Enter the Stop loss > Click on Buy to place the order.

Your Cover order will be placed successfully.
After execution of the order, your position will show on the chart as below: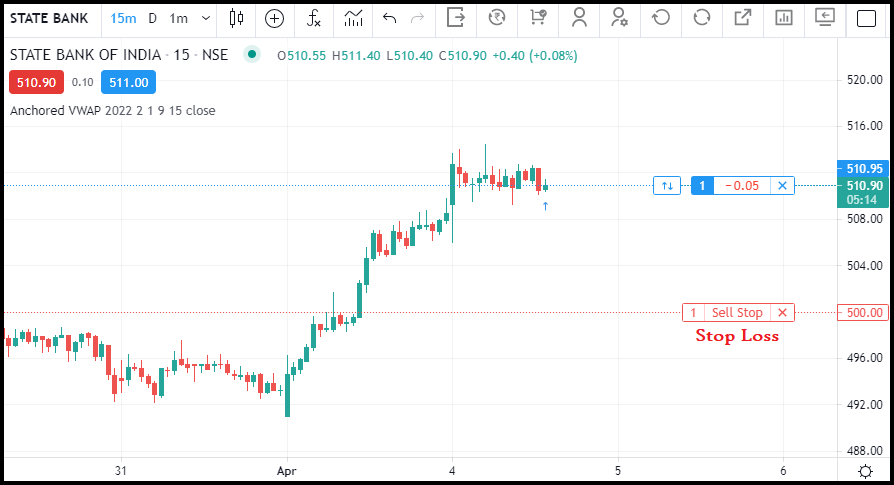 You can trail the Stop Loss by Drag and Drop option on the chart itself. All you have to do is drag the 'Sell Stop' order to the price as per your requirement.
If you wish to manually close the position, all you need to do is click on the 'x' option available on the chart. The position will be squared off at the prevailing market price.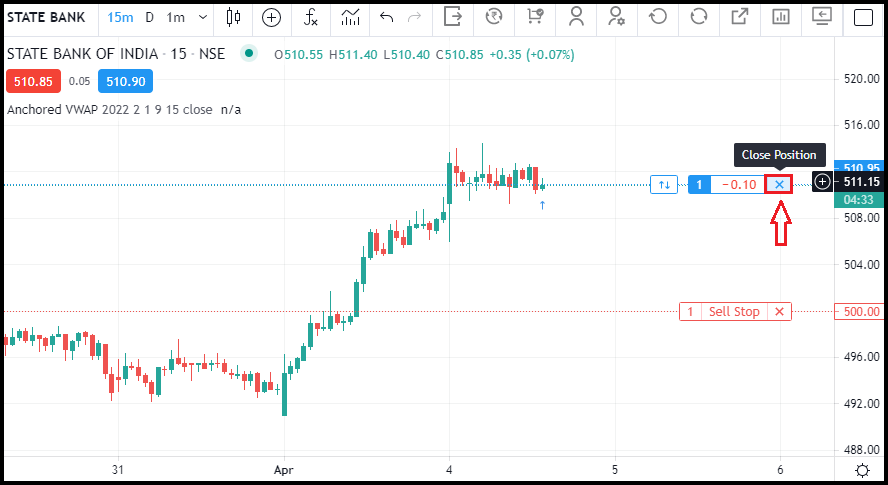 Note:

1. Cover Orders cannot be placed in Trigger and Trigger Limit orders.
2. Due to regulatory restrictions, CO is disabled for the Options Segment.
Related Articles

What are the various error messages displayed in the New Order Window?

In order to simplify the order placement, we've given a tool kit for all the error messages. The messages in the quotes below are displayed on our new order window whereas the bold ones are descriptions: "Disclosed quantity should be less than or ...

What is the hide order window in Fyers?

The hide order window feature has been incorporated to help you minimize the order panel without losing your modifications and check out other charts of scrips. For Instance, you wish to place a Buy cover order at the market in GAIL as displayed in ...

What is position sizing in the new order window?

The position sizing function will help you auto-fill the quantity based on the percentage entered and the availability of margin. For instance, Mr. Joshua, a client of Fyers, has a balance of ₹1,00,000 in his trading account, and his trading pattern ...

What is product and order in the user settings of the order panel?

The product and order type function helps you to preset your preferences. Product type includes Intraday, BO, CO, and Invest, whereas Order type includes Market, Limit, Trigger, and Trigger Limit. This feature has been incorporated into the New Order ...

How to place Bracket Order in FYERS?

A bracket order is an intraday order which is one of the trending products in the capital markets. It helps you manage your risk and trade efficiently. You can place a bracket order in FYERS and keep a check on your trades on the charts effortlessly. ...