How to place Basket Orders on FYERS Web?
Basket order is a feature with which you can place multiple orders at one go. This feature helps in making use of various opportunities in the market efficiently and also helps in avoiding slippages.

Now, let's go through the step-by-step procedure of how to place basket orders in FYERS Web:

Select 'Basket Order' available on the header menu of the FYERS Web platform as shown in the image below: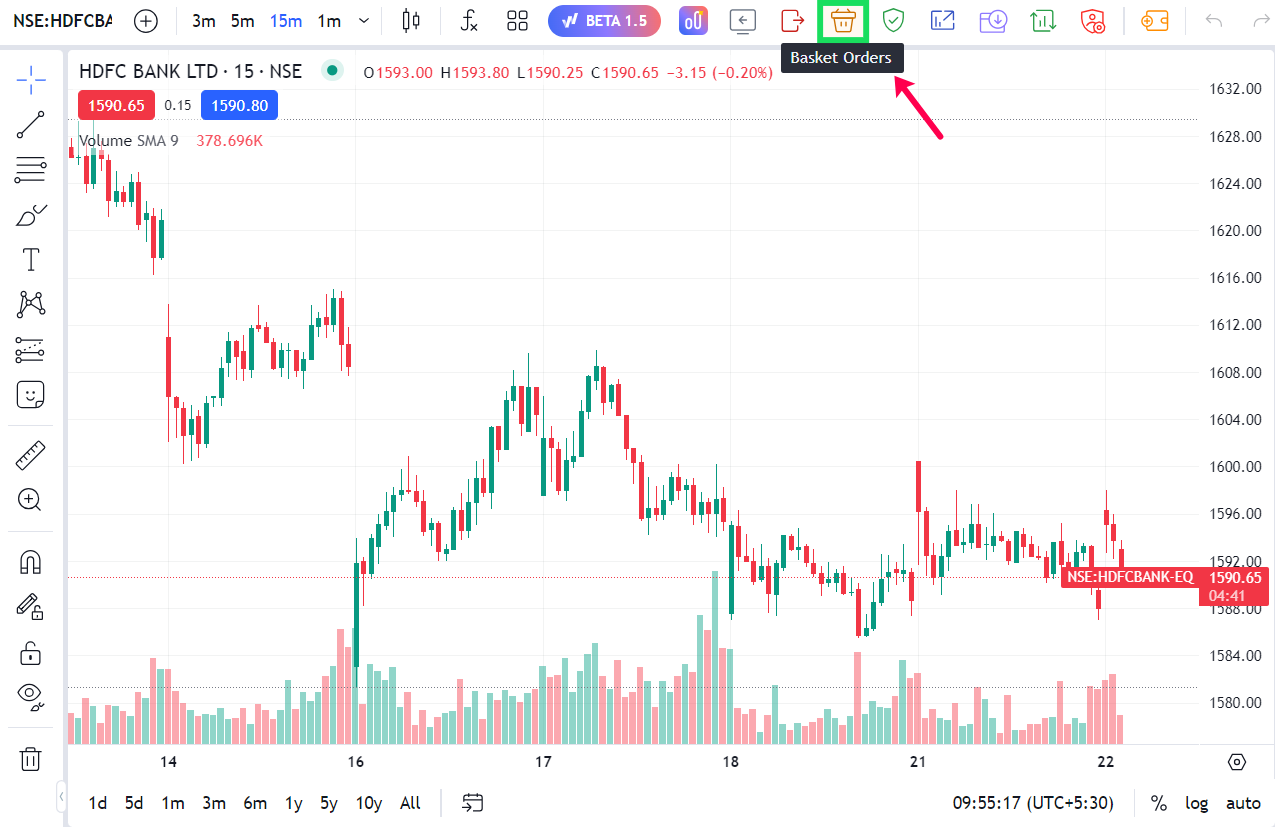 On clicking the 'Basket order' option, you'll receive a pop-up. Click on 'Create New Basket'.



Let's say you want to create an Bull Call Spread options strategy (Nifty), Enter a name for the Basket.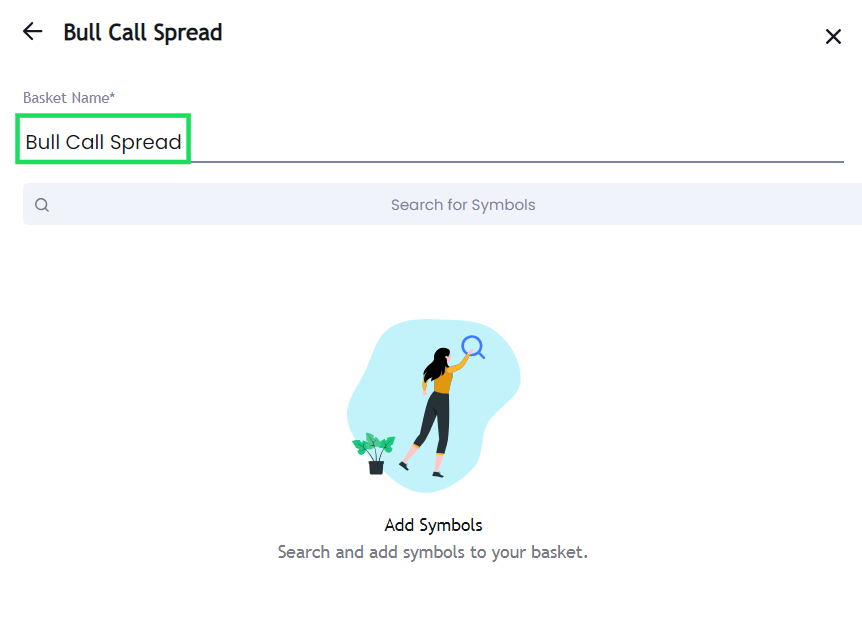 Add the required scrips (With appropriate quantities and price) of the Strategy.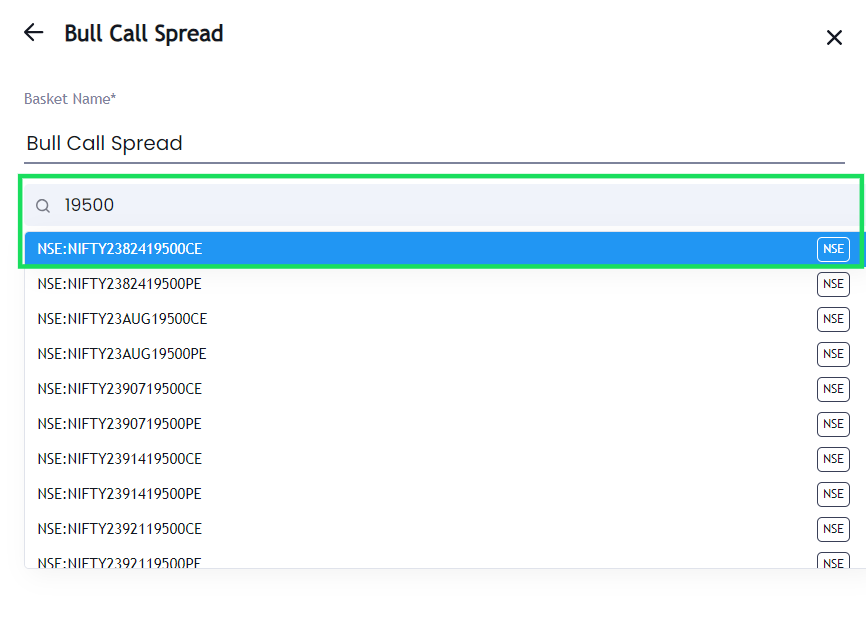 Click on 'Place', the basket order will be placed successfully.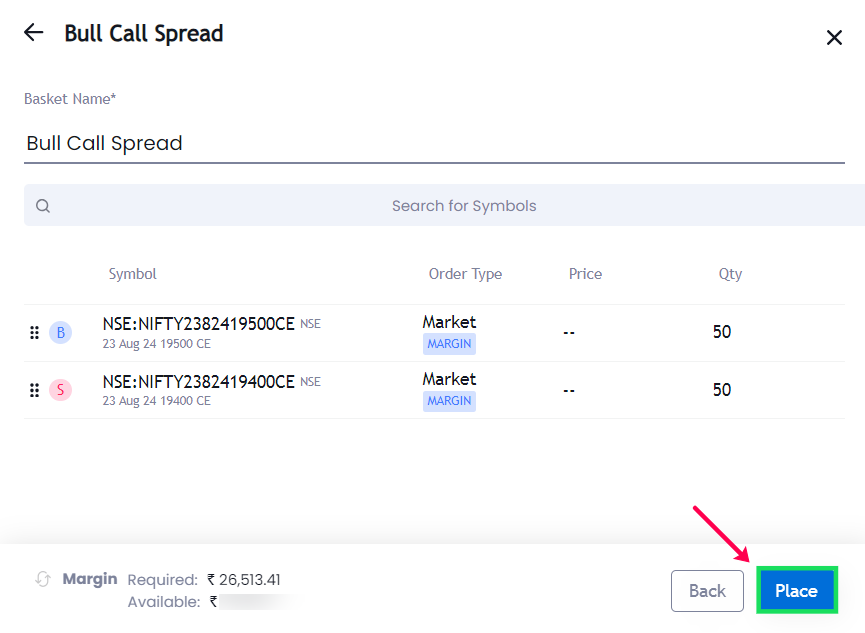 Note
: To understand how to check margins in the Basket order, refer to
this article
.
Related Articles

Can I place a Basket Order with Bracket Orders?

Yes! You can place Bracket orders using the Basket order feature available in FYERS. This feature allows you to trade efficiently and avoid slippages (refer to this article). Points to remember: You can create up to 10 different baskets and place up ...

How to check the margin required in the basket order?

The 'Margin Required' feature enables you to find out how much margin is required to place an order in a particular basket. For instance, Mr. Kali, a client of FYERS, wishes to place a Bank Nifty Bear Call Spread Options Strategy in basket order for ...

How do I place a basket order to get the order level hedge benefit?

Placing a basket order is simple but the orders are to be placed in the sequence of the scrips added in the Basket. In order to get the order level hedge benefit, you have to add the Lower Margin order to the basket first and then add the Higher ...

What is meant by Slippages and how can I avoid them?

Slippages refer to a situation in which a trader's order placed is executed at a different price than he initially intended. This happens when placing market orders as there is an ever-changing Bid/Ask in these highly volatile markets. Slippages ...