How to check my deposit and withdrawal history in FYERS?
You can get the deposit history and withdrawal history in the My Account Portal as shown in the GIF below: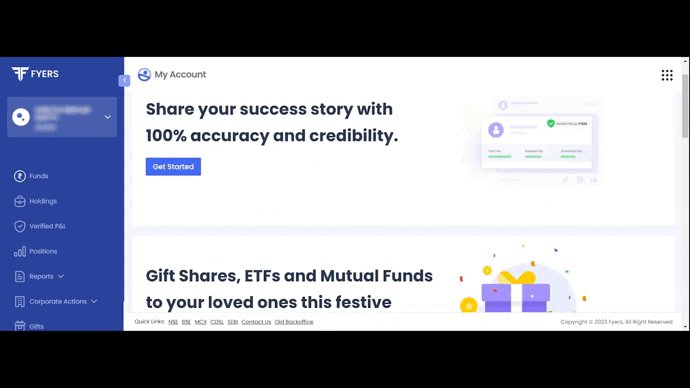 The step-by-step procedure to check your Deposit and Withdrawal history is as follows:
1. Login to My Account and click on 'Funds' available on the left side of the page, you'll get to the below page: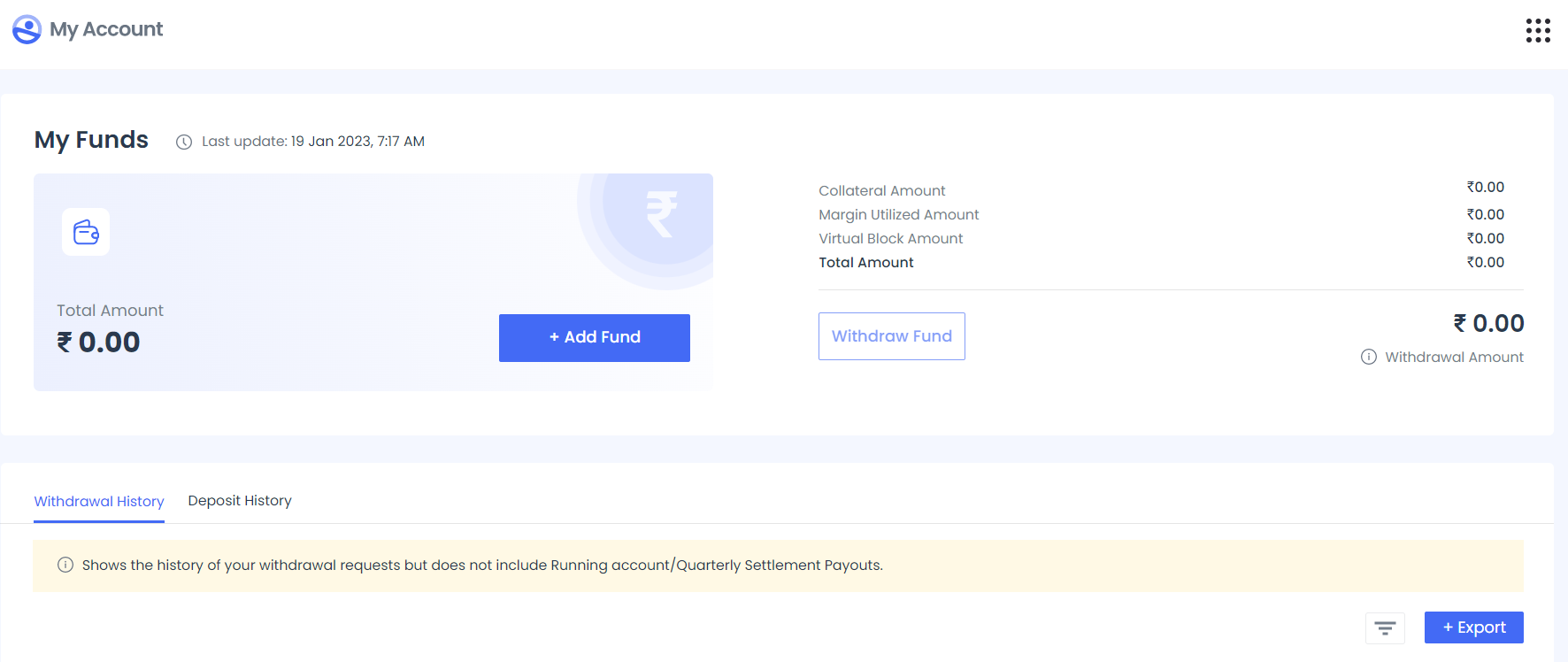 2.
Click on Withdrawal history and scroll down to check all of your payout requests and their status.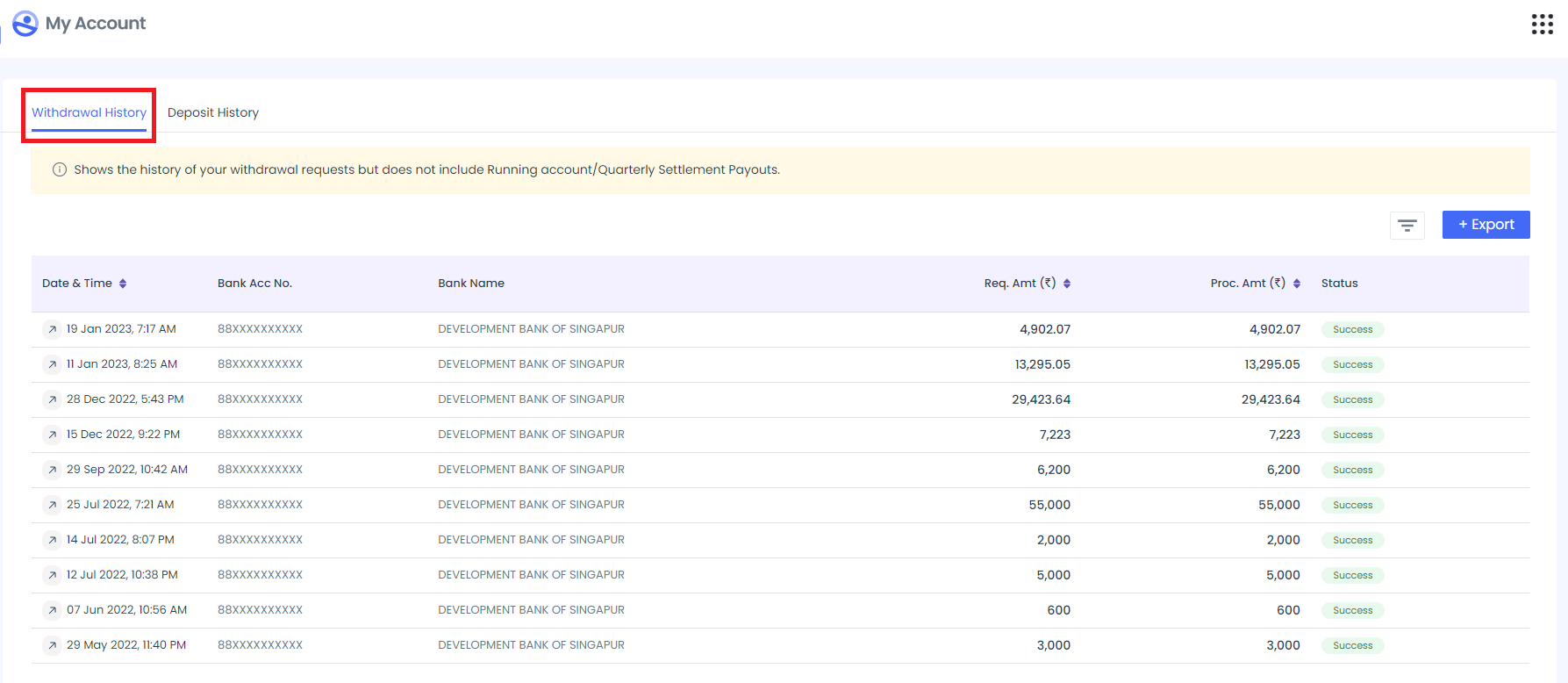 3. Click on Deposit history to check all of your Payin transactions.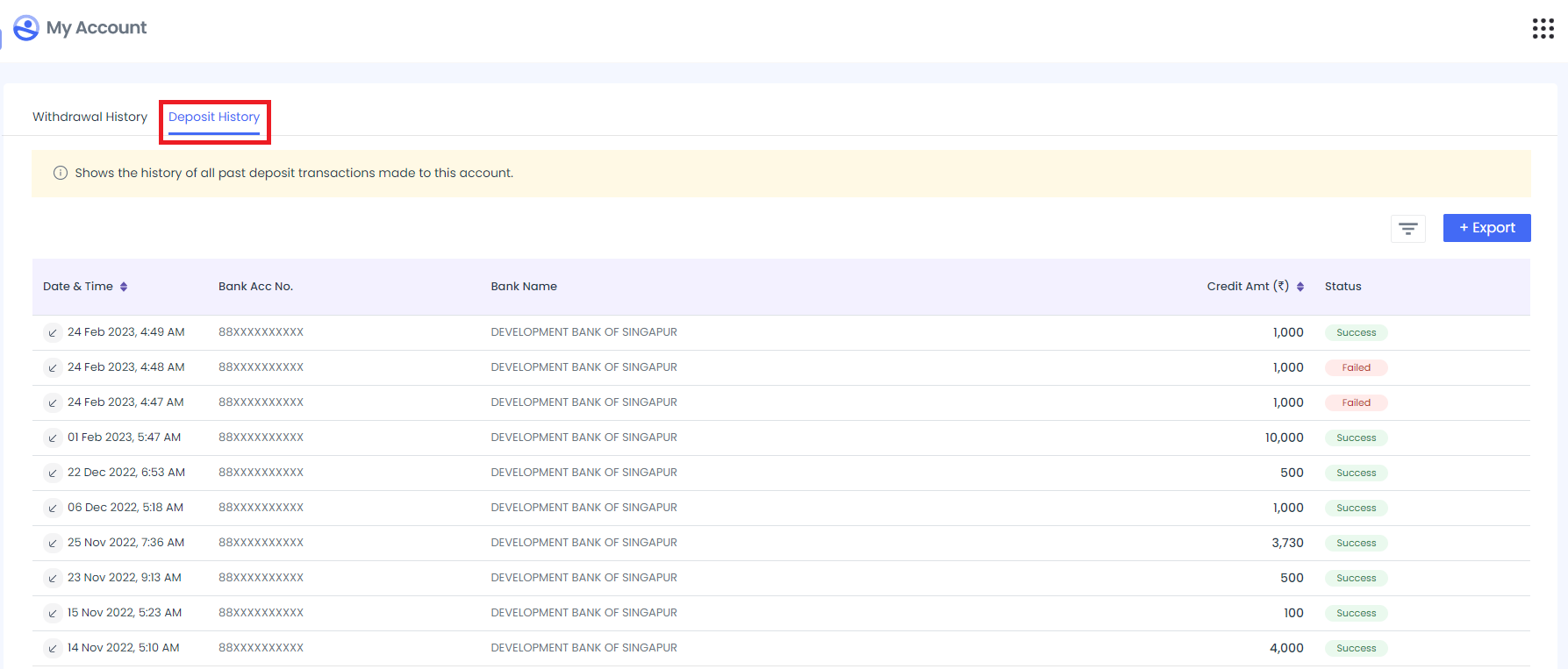 4. The transactions can be filtered based on the fund transfer status as shown below:


5. You can download your Fund transfer history as a PDF or Excel file by clicking on the 'Export' button on the top right corner of the table.

Related Articles

Why am I not able to place withdrawal request in FYERS?

You may face difficulty in placing a withdrawal request in FYERS due to any of the following reasons: You don't have a Demat account along with your trading account. In that case, you need to place the withdrawal request in the 'old back office' ...

How much time does it take to process the withdrawal request?

At FYERS, the withdrawal timings are as follows: Requests placed between 5:30 AM and 6:00 PM will be credited by end of the same day, unless you have any open commodity positions/orders in the MCX segment. In that case, your requests will be credited ...

Why is my withdrawal request rejected?

Your withdrawal request may be rejected due to any of the following reasons: If you are a collateral client (i.e., you've pledged your holdings) and you have open carryforward position/s, your cash balance will be used first to cover the margin ...

How do I withdraw funds using a Trading Account?

All the withdrawal requests need to be placed from the My Account dashboard. Below are the steps to place a withdrawal request in FYERS: 1. Go to My Account (If you've already logged in to FYERS Web then you'll automatically be logged in) and click ...

How to transfer funds using FYERS app 2.0?

With App 2.0, we have integrated with multiple platforms for your seamless experience in transferring funds to your FYERS account. You can transfer funds using UPI, Netbanking, IMPS, RTGS, and NEFT. To understand how to transfer funds, refer to the ...