How do I verify my nominee details in Fyers?
Once the nominee details have been updated, you can check and verify your nominee details using 'My Account'.

Login to
My Account
, go to your profile, and click on 'Manage Account' as displayed in the image below: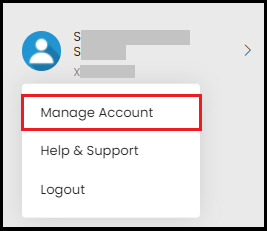 On the top right corner of the page, you'll find your nominee details.


Note:

If you've added a nominee/s for the first time online via 'My Account', the details will be updated within 7 working days.

If you've changed or modified the nominee details via physical documents, it may take a few days longer due to logistics.
Related Articles

How do I change or modify nominee details?

If you wish to update or change your existing nominee details, you're required to submit the Nomination forms offline i.e., you need to send the forms through courier to our registered office address. Along with the nomination form, you must submit a ...

How do I add a nominee to my existing demat account?

Earlier, If an account holder wished to nominate a person or request to change the nominee, he or she had to fill out a Nomination form and courier it along with the identification proof. However, it has been simplified to a completely online ...

What to do if my bank details are not visible in Fyers Platform?

We are tied up with 24+ banks for instant payments; if your registered bank account is apart from these banks, then your account details will not be visible for fund transfer option through the platform. We request you to use any of the available ...

How do I submit nominee details if I'm a new client?

The nomination procedure will have to be completed at the time of account opening itself. If you're yet to initiate the process of account opening, you can add nominees while completing the procedures. If you've already opened your Demat account, you ...

How to add a new bank account in Fyers?

You can add a secondary bank account to your Fyers Trading account by placing a request in the My Account. The step by step procedure to add secondary bank is as follows: Log in to the My Account Portal and go to the 'Manage Account' option; you'll ...