How do I add funds/money instantly to my trading account using UPI?
Transferring funds using UPI is quite simple; we have described the steps involved in the process below. Also, the process remains the same for the mobile App. To understand how to transfer funds, refer to the GIF below: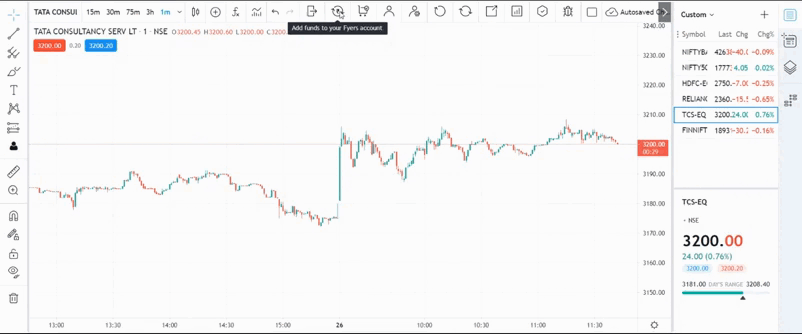 ​
For the step-by-step procedure to add funds, refer below:
Step 1: Login to FYERS Web and click on the '₹' tab as in the image below: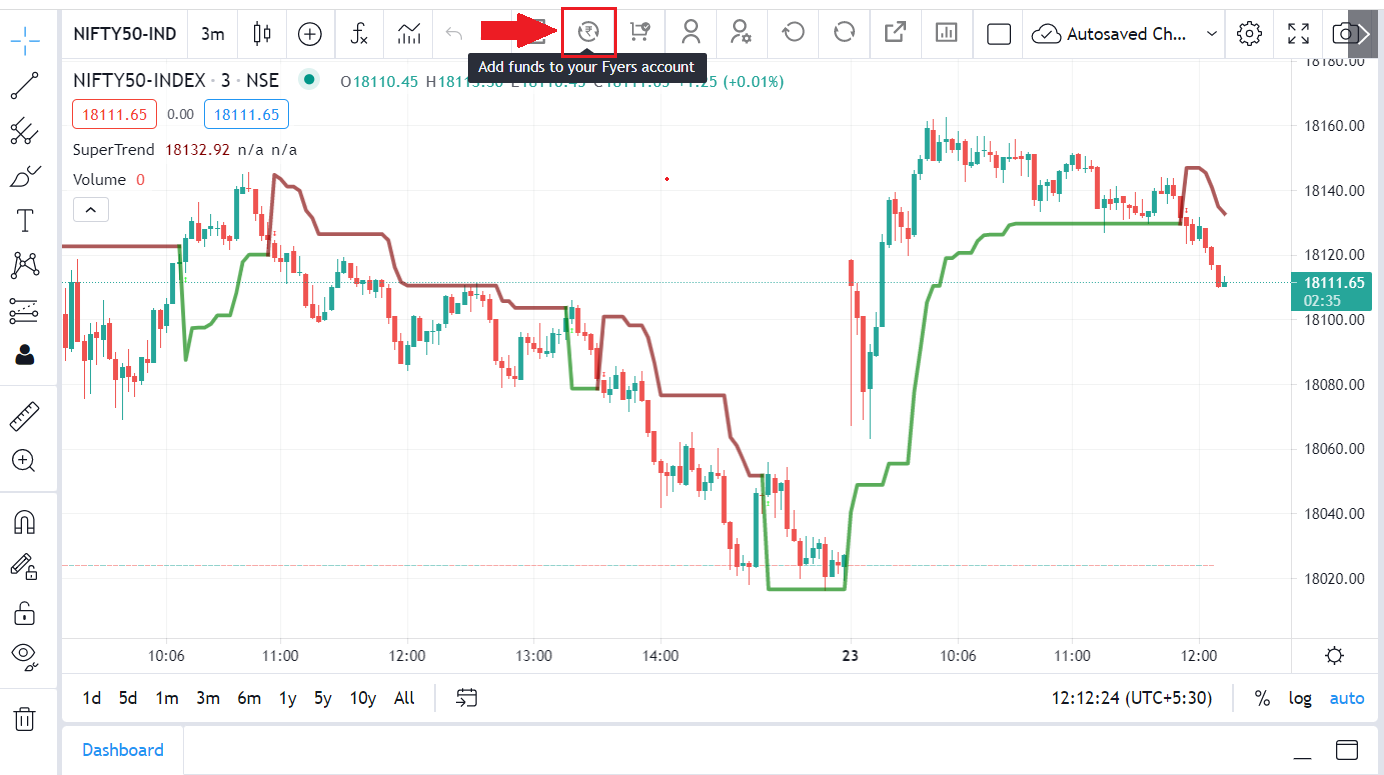 Step 2:
A new window will open up, and payment mode will be UPI by default. Enter the Amount, Select the method, enter your UPI ID and click on 'Add Funds'.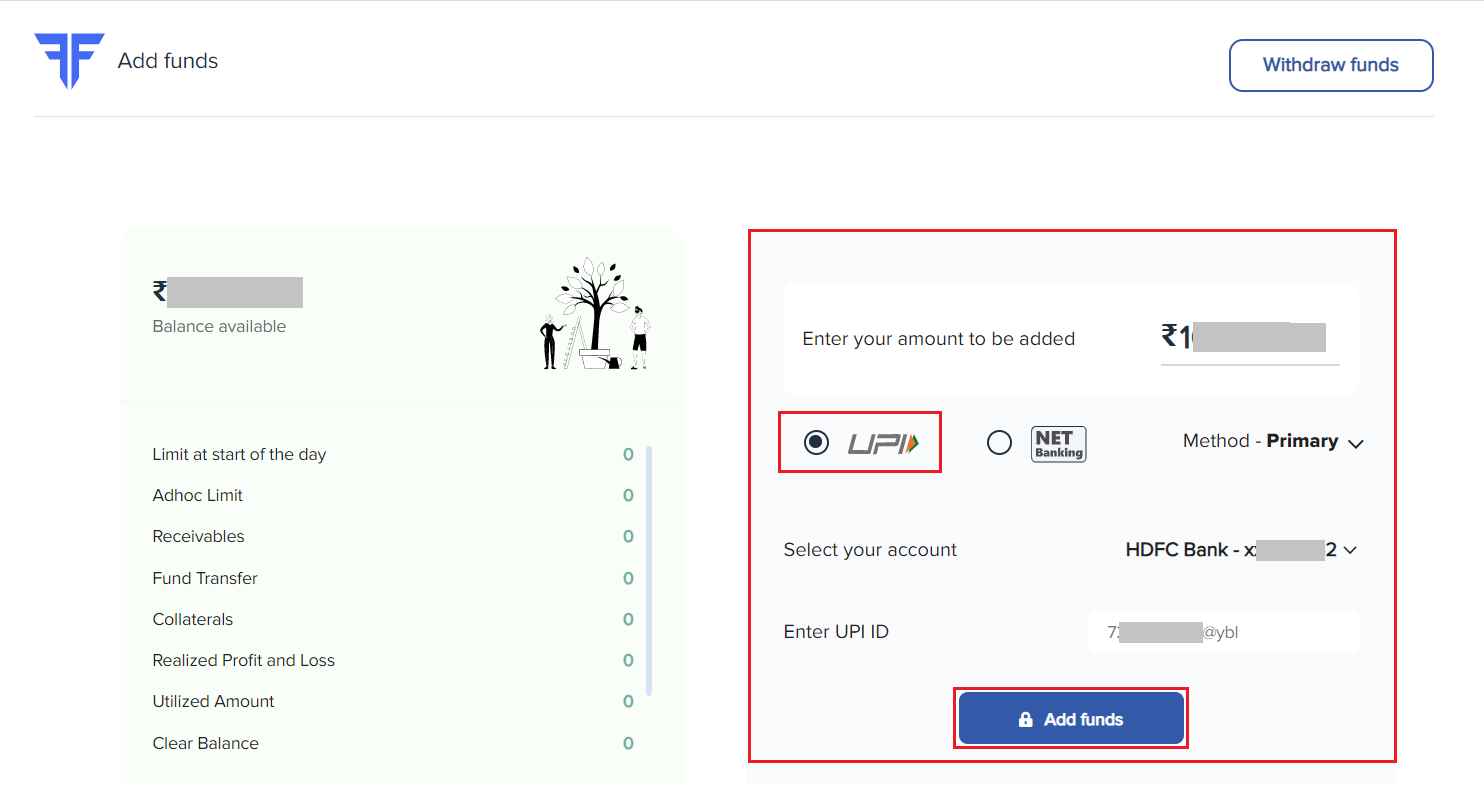 Step 3:
You will be redirect to the page as displayed below: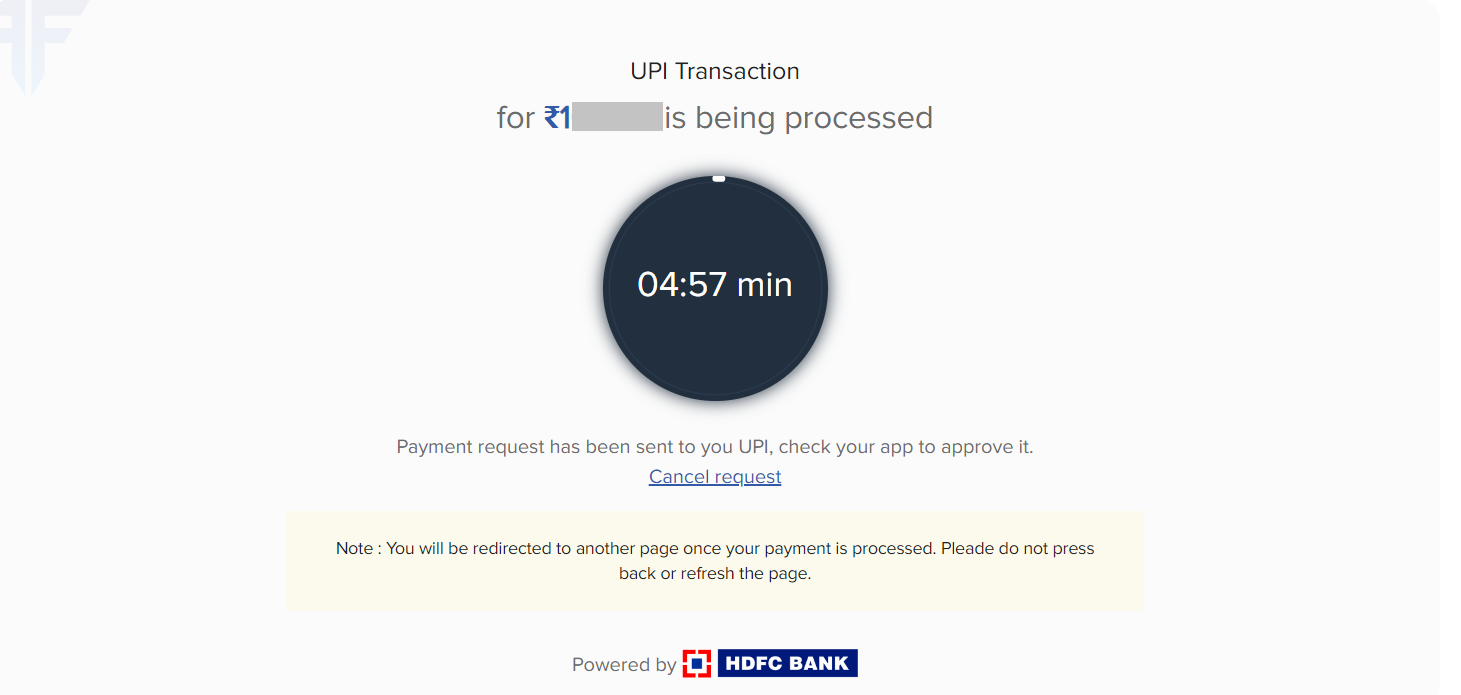 Step 4:
You'll receive a collect request from FYERS Securities on the UPI App. Accept the transfer; you will need to enter your UPI PIN on the next step.
Step 5:
Once done, you'll see a confirmation on the page that looks like the image below, and you'll be redirected automatically to the Fund Transfer page in a few seconds.
And that's it. The funds will reflect on your Trading account, and you can use them to place trades.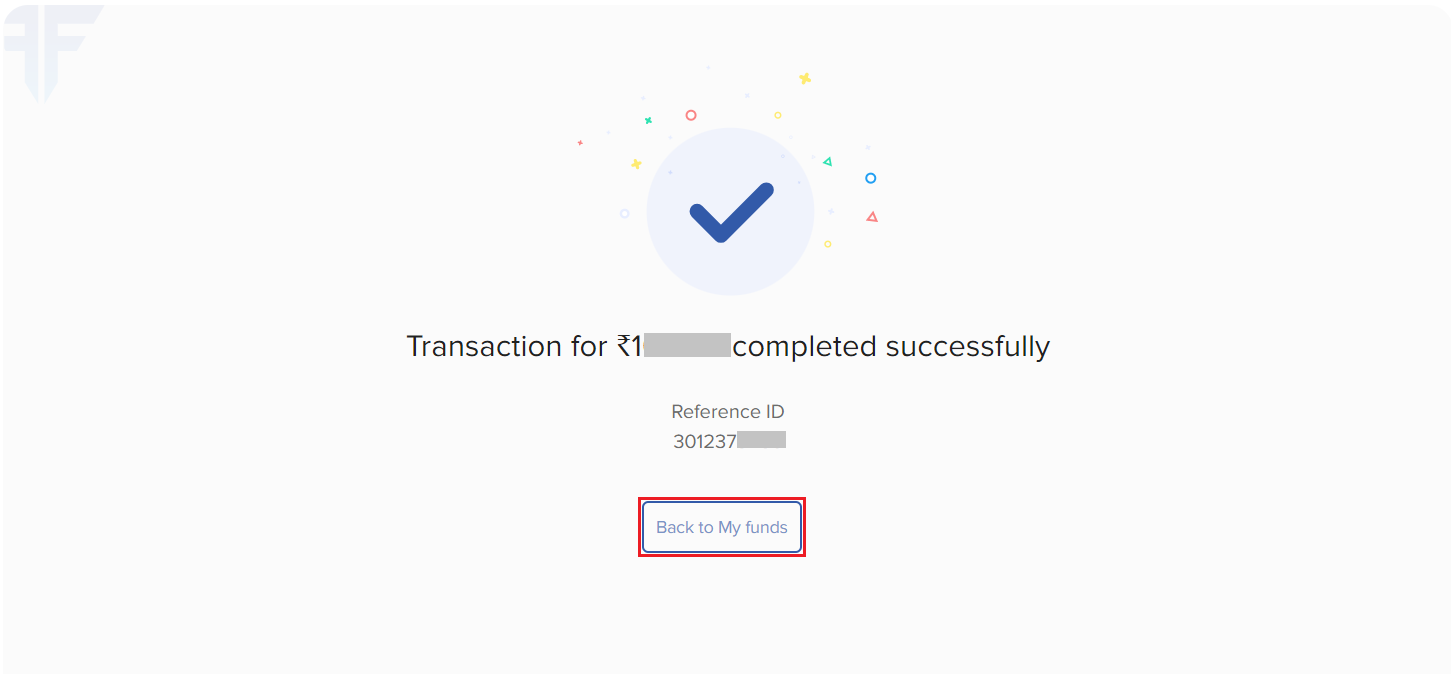 Funds transferred between 5:00 AM & 7:00 AM will be updated post 7:30 AM due to the back-end process.



Please do Not close the Fund Transfer Page till you get the confirmation message "Fund Transfer Payment done Successfully."

Related Articles

Can I transfer money using UPI to my trading account?

Yes, funds can be transferred through UPI, and there are other options also available NEFT/ RTGS/ IMPS along with their Instant Fund Transfer from the portal. Find this for more info – How do I add money instantly to my trading account using UPI?

How do I add money to my trading account using IMPS, NEFT, RTGS or UPI?

You can use any of the available banking modes NEFT/RTGS/IMPS/UPI for funds transfer. In the case of UPI, refer to this article – How do I add money instantly to my trading account using UPI? You just have to login to the netbanking portal of your ...

How do I do the instant fund transfer to Fyers Trading account?

Instant funds transfer in your trading account is a simple process. You can use the Fyers Web, Fyers App or Fyers One platform to transfer funds instantly from your bank account to trading account through Netbanking or UPI. You can refer our page on ...

How to transfer funds using FYERS app 2.0?

With App 2.0, we have integrated with multiple platforms for your seamless experience in transferring funds to your FYERS account. You can transfer funds using UPI, Netbanking, IMPS, RTGS, and NEFT. To understand how to transfer funds, refer to the ...

Why is the the money added using UPI not reflecting in Trading account?

The funds transfer online through net banking or by filling the NEFT/RTGS form at your bank branch. Your trading account shall reflect the balance transferred within 2-4 hours while IMPS Transfers shall automatically reflect the balance transferred ...