Earlier, If an account holder wished to nominate a person or request to change the nominee, he or she had to fill out a Nomination form and courier it along with the identification proof. However, it has been simplified to a completely online procedure using the e-signing process.

As per the SEBI Guidelines, Nomination and Declaration is a mandatory procedure to be accomplished before March 31st, 2023. You can add up to three nominees or declare to opt-out of nomination. The process is as below:

1. Go to My Account portal, you'll get a pop-up 'Online Nomination', click on 'Proceed to Submit' (If you do not get a pop-up, you can go to 'Manage Account' and click on 'Add Nominee' to update the nominee).


2. Select the option 'I wish to nominate' (If you wish to add nominees)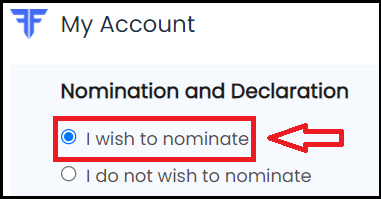 3.
Enter the required Nominee details along with the Identification proof (You can add up to three nominees to your Demat account) and click on 'Submit.'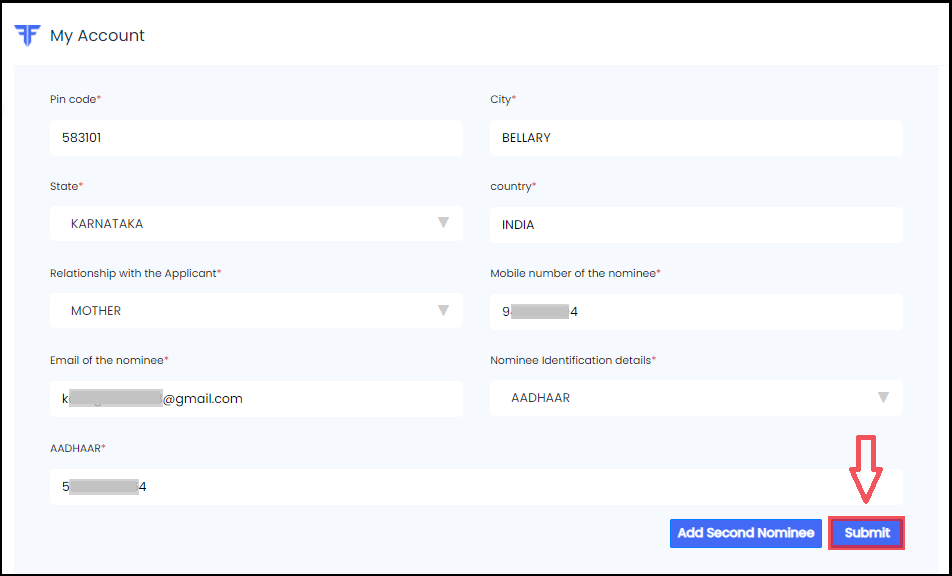 On submitting, a Digio e-sign pop-up will appear in a new window. In case the pop-up does not appear,
you can enable it by selecting the option
'Always allow' and clicking on 'Done' as displayed in the image below: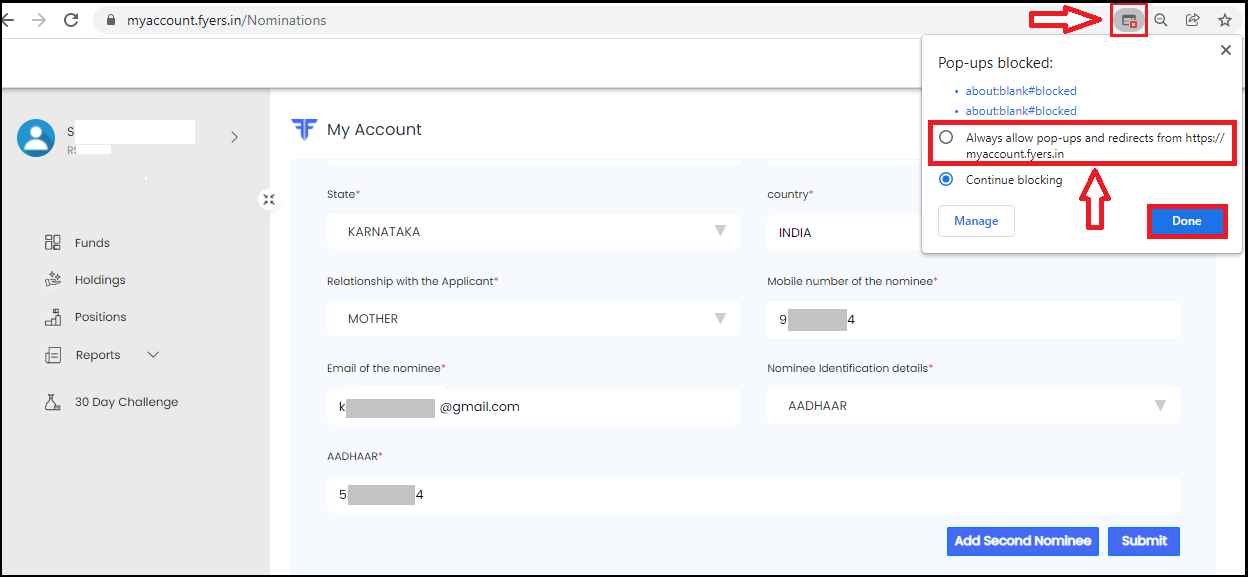 4. Once submitted, a Digio eSign pop-up will appear. Click on 'Proceed to eSign' and complete the procedure through your Aadhaar OTP.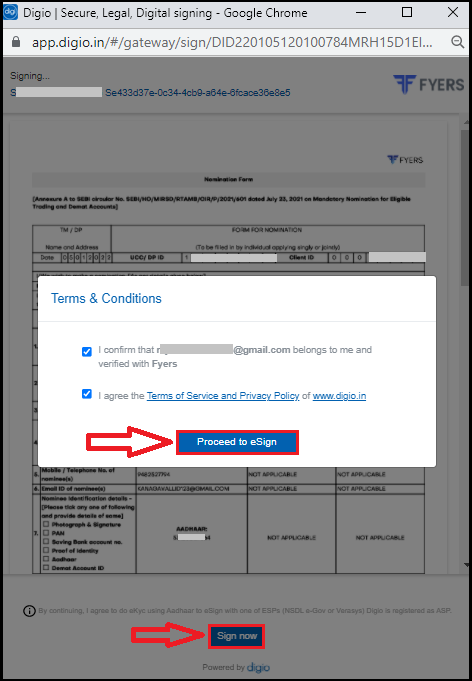 5. Upon completing the above procedure, your nominee details will be updated within 7 working days.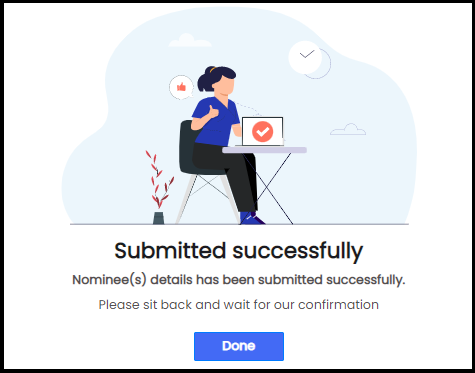 In case you want to opt-out of nomination, Select 'I do not wish to Nominate' and click on 'Continue' as shown in the image below: